The Adventures of Sherlock Holmes
October, 26th – October, 29th 2023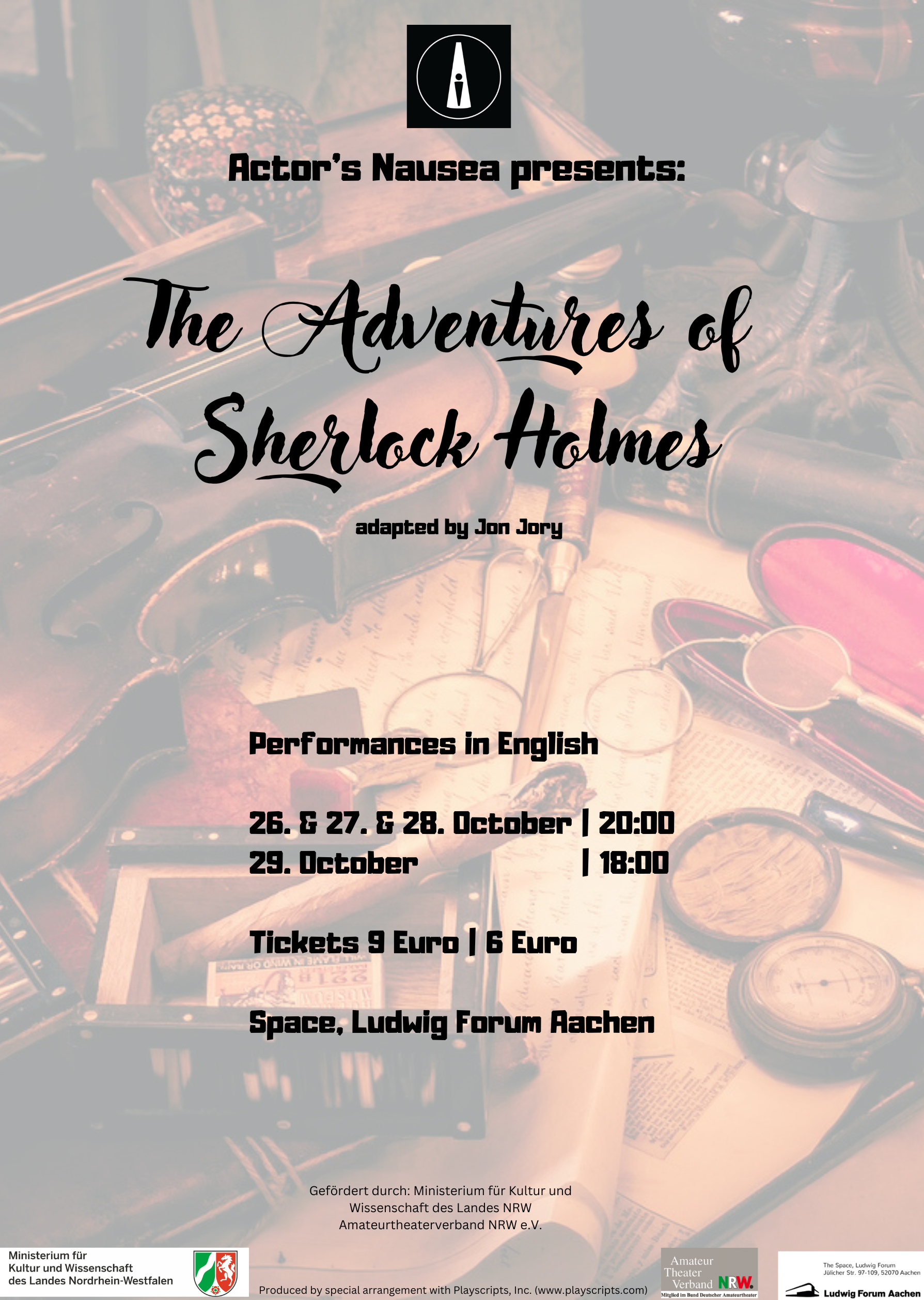 "You know my methods, Watson" —
and we all know Sherlock Holmes. Actor's Nausea brings the world-famous detective to Aachen's Space (Ludwig Forum) with five short stories. Who threatens John Openshaw with five orange pips? Who has stolen the blue carbuncle? And who has murdered the family Tregennis? These are some of the mysteries Holmes and his faithful friend Watson set out to solve. But Holmes wouldn't be Holmes if he wasn't like a chameleon – and so you will encounter a different Holmes and a different Watson in each of the five short stories. The stories, adapted for the stage by American author Jon Jory, are very faithful to the original – and yet offer new aspects!
We look forward to welcoming you hopefully soon in the Ludwig Forum, our living room!
When: Thursday, October 26th until Sunday, October 29th, in the evenings (Thu, Fri, Sat: 20:00, Sun: 18:00)
Where: The Space, Ludwig Forum für Internationale Kunst, Jülicher Str. 97-109, Aachen
This production is funded by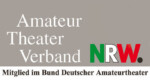 ---
Dear friends and followers of Actor's Nausea,
we are glad to hear that you enjoyed our latest play Jane Eyre as much as we did.
Thank you so much for your kind interest in our plays!
Your Nauseates
---
About us
Since 2000, Actor's Nausea has performed more than 25 plays in the English language. The group originated in Mollie Jackson's slightly different language course and has since evolved into a registered association (est. 2017) with close ties to the Department of English, American and Romance Studies at RWTH Aachen University. Our members are mainly students and former students – English studies being just one of many of our member's fields.
"What's Lampenfieber [the German word for stage fright] in English?" – "I don't know… 'actor's nausea'?"