Jane Eyre
July, 14th – July, 17th 2022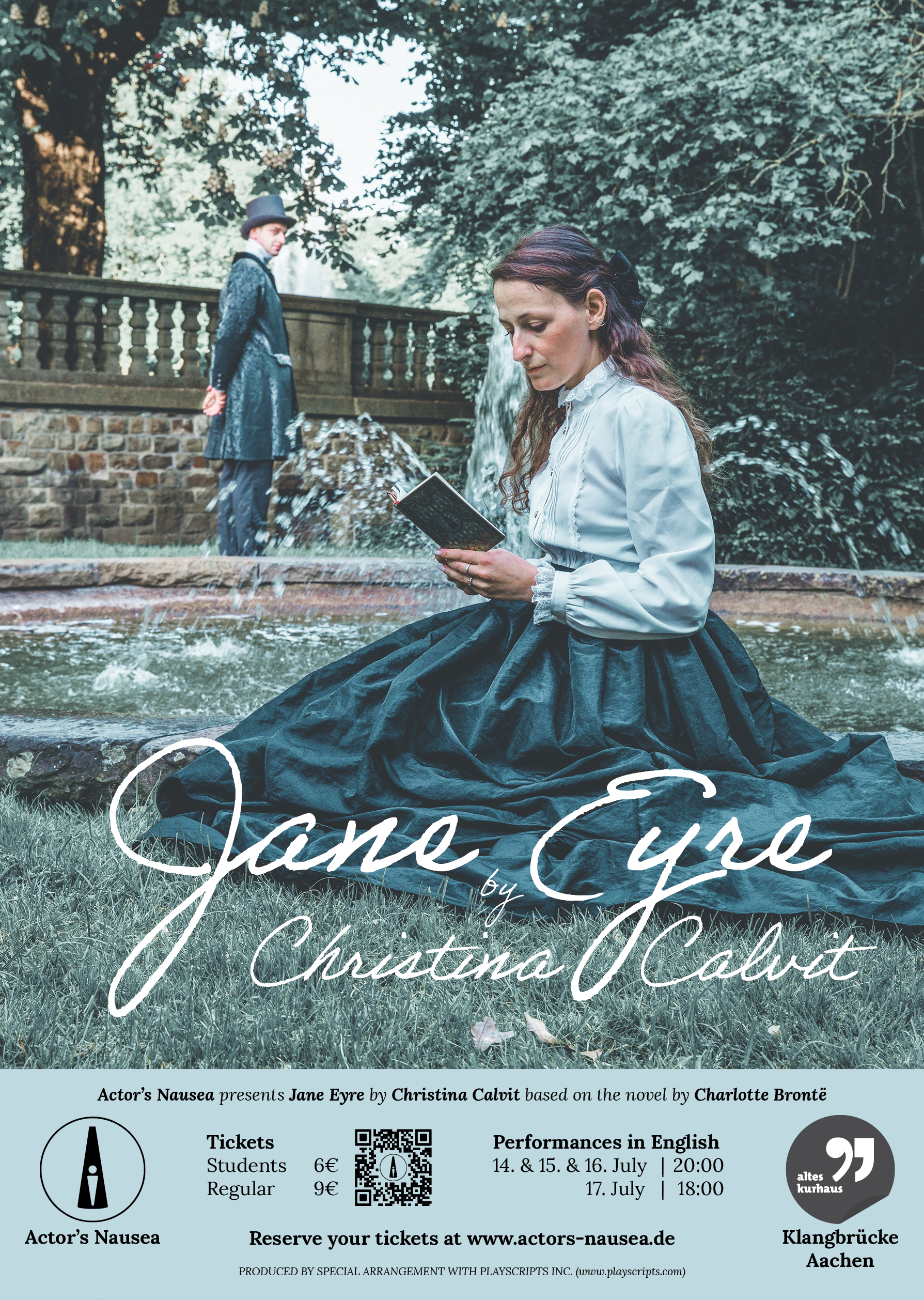 The past is a ghost, the future a dream and all we ever have is now.
Orphaned at a young age, this play follows the story of Jane Eyre, who overcomes her abusive and lonely youth by finding accomplishment in her position as a governess at Thornfield Hall, the home of the charming and mysterious Edward Rochester. She is drawn to the Master of the house, but a secret of his past threatens to destroy their future. As Jane learns to leave the ghosts of her own past behind in pursuit of the happiness she seeks, new found family, an inheritance, two proposals and a devastating house fire turn her life upside down, shaping her into the independent, free spirited woman she always wanted to be.
Christina Calvit's adaptation of Charlotte Brontë's famous novel Jane Eyre follows the original story, but also focuses on Jane's gradual ability to shed the ghosts of her past to become an icon of early feminism.
When: Thursday, July, 14th until Sunday, July 17th, in the evenings (Thu, Fri, Sat: 20:00, Sun: 18:00)
Where: Klangbrücke, Altes Kurhaus (near "Bushof" main bus station), Aachen
This production is funded by the
---
Dear friends and followers of Actor's Nausea,
we are glad to hear that you enjoyed our latest play Kill Me, Deadly as much as we did.
Thank you so much for your kind interest in our plays!
Your Nauseates
---
About us
Since 2000, Actor's Nausea has performed more than 25 plays in the English language. The group originated in Mollie Jackson's slightly different language course and has since evolved into a registered association (est. 2017) with close ties to the Department of English, American and Romance Studies at RWTH Aachen University. Our members are mainly students and former students – English studies being just one of many of our member's fields.
"What's Lampenfieber [the German word for stage fright] in English?" – "I don't know… 'actor's nausea'?"