by Jon Jory
based on the stories
by Sir Arthur Conan Doyle
October 26 – July 29, 2023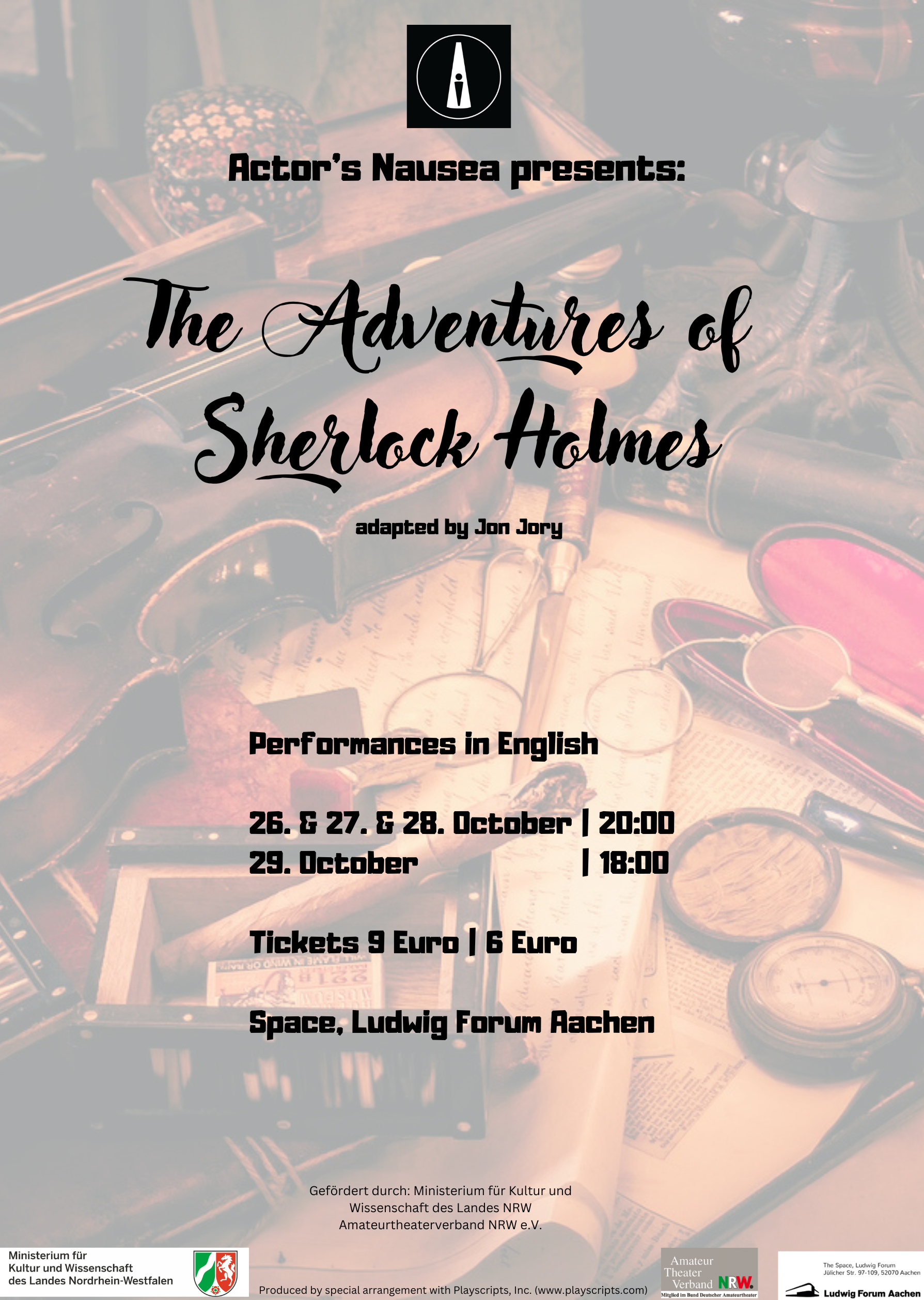 "You know my methods, Watson" —
and we all know Sherlock Holmes. Actor's Nausea brings the world-famous detective to Aachen's Space (Ludwig Forum) with five short stories. Who threatens John Openshaw with five orange pips? Who has stolen the blue carbuncle? And who has murdered the family Tregennis? These are some of the mysteries Holmes and his faithful friend Watson set out to solve. But Holmes wouldn't be Holmes if he wasn't like a chameleon – and so you will encounter a different Holmes and a different Watson in each of the five short stories. The stories, adapted for the stage by American author Jon Jory, are very faithful to the original – and yet offer new aspects!
We look forward to welcoming you hopefully soon in the Ludwig Forum, our living room!
Our sincere thanks to
Amateurtheaterverband NRW e.V.; The Computer Science Department at RWTH Aachen University, especially Dr. Dirk Thißen and Prof. Dr.-Ing. Klaus Wehrle; Kulturbetrieb der Stadt Aachen; Aachener Hausmeister-Zentrale (WEG Merowinger Residenz) – and to all those supporting us in making the magic of theatre finally happen again!

Funded by